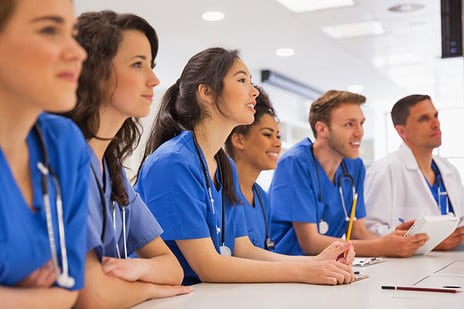 About this course
About this course
This course has been designed keeping in mind the requirements of people who cannot give their full time. It is especially true for people who are doing another job and want to switch their career. This course allows them to work and study side by side. In 7 weeks, you will be able to switch your career and join a new job as a phlebotomist that too without giving much of your time or quitting your previous job.
Following are the skills that you will be taught during this course.
Venipuncture
Capillary Puncture
Urine Specimen Collection
Proper Labelling of the Samples
Proper Transport of the Samples
OSHA Training Including Infectious Disease Response and Isolation Procedures
Proper Use of Personal Protective Equipment (PPE)
Vital signs
At the end of training classes, an exam will be held at Premier Health Academy. The students who will be able to pass this exam will be awarded a certificate by the National Health Association (NHA). You will be good to start your phlebotomy career after it!
Why Phlebotomy?
Healthcare is a basic need all over the world. With the increase in population and emergence of new diseases, the requirement for healthcare services has increased all over the world. The US is a big country that promises to provide basic healthcare to its residents. For this purpose, new healthcare clinics, laboratories and other facilities are open every day. For these reasons, the demand for trained healthcare professionals is never-ending.
The need for phlebotomists is increasing around the world in all kinds of healthcare setups. Blood specimens are important to perform investigations and reach a diagnosis in most diseases. It is a good career choice for those who want to excel and do a dynamic job. Working as a phlebotomist provides you with countless opportunities to excel and is a great stepping store into the healthcare field.
What is the Job of a Phlebotomist?
A phlebotomist performs phlebotomy, also known as a venipuncture. In simple words, a phlebotomist draws blood samples. It is a technical job and not every healthcare professional can perform it. That is why professional phlebotomists are needed to draw blood samples for investigations and other purposes.
What is the Scope of a Phlebotomist?
As mentioned earlier, the demand for trained phlebotomists is increasing all over the world. They are required in all type of medical centers, including hospitals, clinics and laboratories. This career option has a huge potential for growth.
Do you Receive a License?
Yes, you receive NHA certification. All of this hands-on practice is great preparation for the national certification exam, which tests graduates' skill level and knowledge of the phlebotomy field. Students at Premier Health Academy spend a great deal of time preparing for the certification exam as they approach graduation, ensuring they have the knowledge and confidence to pass. Earning this certification is a critical step to beginning a successful phlebotomy career. It assures employers that applicants have the professionalism required for the position. The NHA certification is recognized all over the country (except California) and shows prospective employers that you have proven skills.